reikiflower
Finding a Piece of the Truth

One day Mara, the Evil One, was traveling through the villages of India with his attendants. he saw a man doing walking meditation whose face was lit up on wonder. The man had just discovered something on the ground in front of him. Mara's attendant asked what that was and Mara replied, "A piece of truth."

"Doesn't this bother you when someone finds a piece of truth, O Evil One?" his attendant asked. "No," Mara replied. "Right after this, they usually make a belief out of it."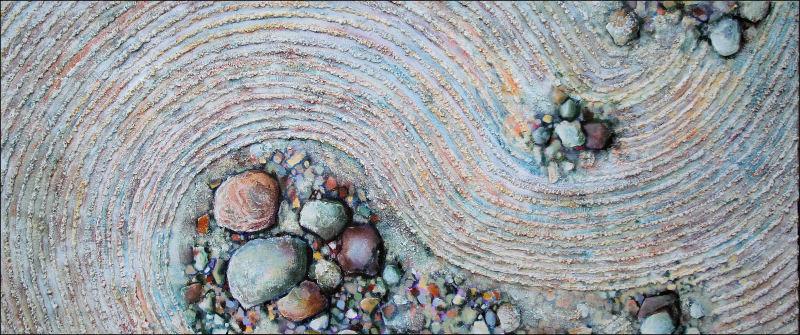 Zen Garden #2 [nikkiartwork.com]


Cliffhanger

One day while walking through the wilderness a man stumbled upon a vicious tiger. He ran but soon came to the edge of a high cliff. Desperate to save himself, he climbed down a vine and dangled over the fatal precipice.

As he hung there, two mice appeared from a hole in the cliff and began gnawing on the vine.

Suddenly, he noticed on the vine a plump wild strawberry. He plucked it and popped it in his mouth. It was incredibly delicious!
sit with these for a little bit ... don't strain and just flow with the ideas ... i'll be back later .
Stay in Touch. Namaste. Gayle